At the beginning of the year, the PS Bundesliga (Horsepower Premier League) is published in Germany. For the seventh time in a row, the Fendt 724 Vario is the most popular tractor among German farmers.
Fendt tractors lead power classes above 201 hp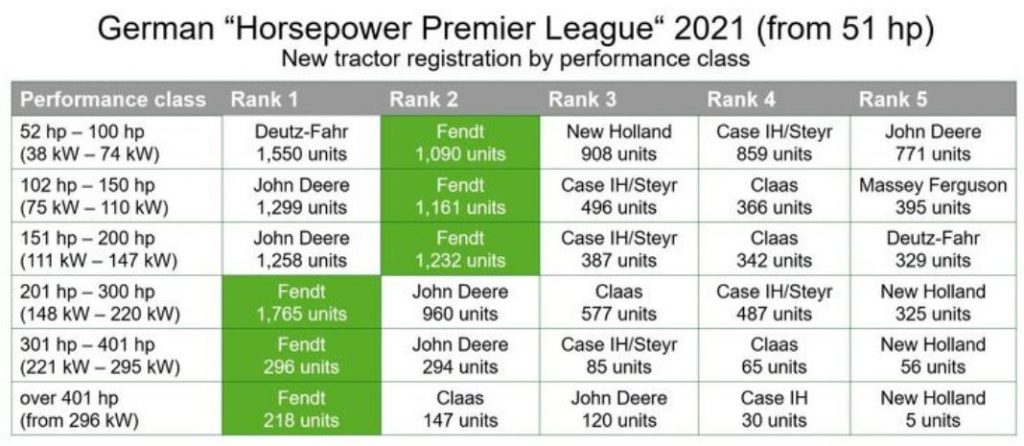 In 2021, Fendt is in first place in the horsepower league in all performance classes above 201 hp. According to profi (issue 3/2022), Fendt is "particularly at home in the 200 to 300 hp range." In this class, Fendt offers the Fendt 700 Vario series, among others. With 296 new registrations in the range of 301 hp and above, Fendt leads the national hp league in Germany in this class. In 2021, Fendt introduced the Fendt 900 Vario series with new FendtONE onboard driver workstation in this segment.
In the performance class from 401 hp, Fendt is 71 machines ahead of the runner-up with 218 tractors sold. Here, Fendt offers no less than three tractor series with the Fendt 1000 Vario with FendtONE, newly launched in 2021, and the Fendt 900 Vario MT and Fendt 1100 Vario MT tracked tractors. In the classes from 52 hp to 200 hp, Fendt takes second place in each case.
The most popular Fendt tractors in 2021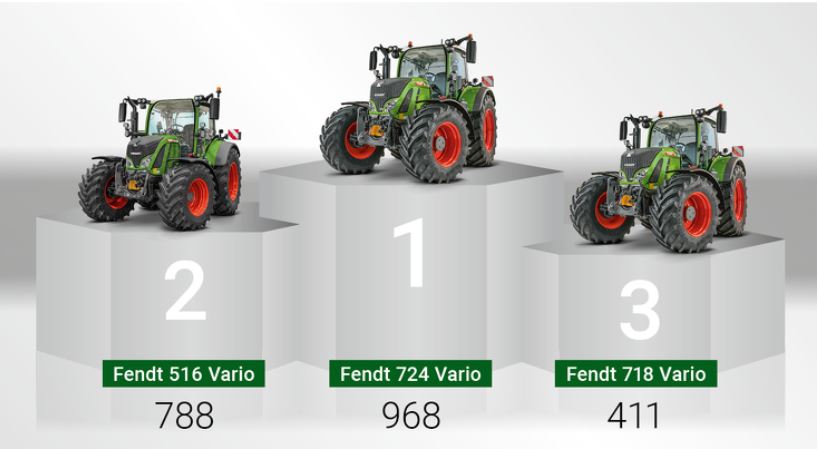 In 2021, the Fendt 700 Vario and Fendt 500 Vario series were particularly popular among German farmers and contractors. The Fendt 724 Vario is already in its seventh year as the number one most-registered tractor in Germany. In 2021, the top model of the 700 series again tops the overall list of new registrations as the "nation's favorite". It is followed by the Fendt 516 Vario with 788 registrations in Germany. The Fendt 718 Vario takes third place among the most popular Fendt tractors with 411 newly registered machines.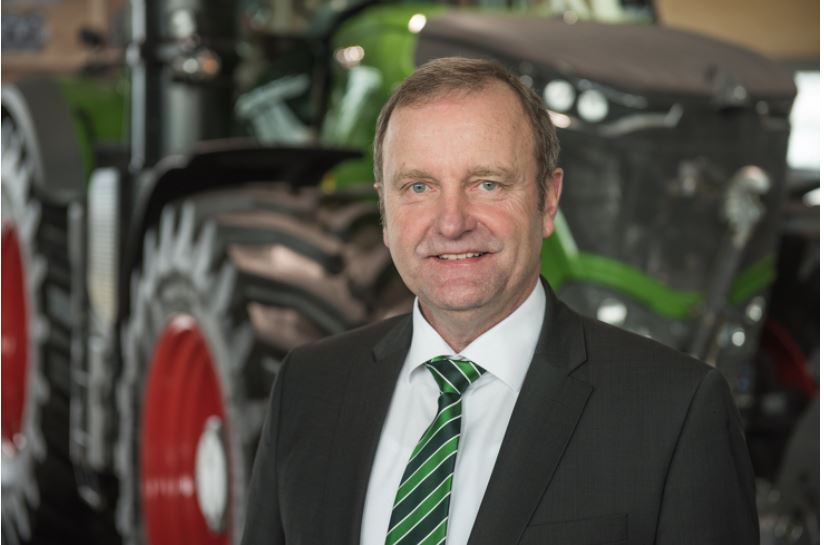 "The Fendt 700 Vario and Fendt 500 Vario series have been very popular with German farmers for many years. They are characterized by maneuverability, compact dimensions and the full range of smart farming options. This allows farmers to farm sustainably and efficiently with their resources", explains Andreas Loewel, Director Fendt Sales Germany. "The results of the PS Bundesliga confirm that we offer technology for professional farmers and contractors."
source: click here